The mission of Colonial CASA is to recruit, train, and support volunteers to promote the best interests of children giving them the opportunity to thrive. CASA provides Court-Appointed Special Advocates who are voices for abused and neglected children, and matches adult Mentors with youth 10-18 years old to build trusting relationships, competencies, and self-efficacy skills.

Colonial CASA is a 

Member of National CASA

.   
Experiencing traumatic things as a child puts you at risk for lifelong health effects. The CDC's new report confirms this, finding that Americans who had experienced adverse childhood experiences, or ACEs, were at higher risk of dying from five of the top 10 leading causes of death.
​And those who had been through more bad experiences — such as abuse or neglect, witnessing violence at home, or growing up in a family with mental health or substance abuse problems — were at an even higher risk.
​
Join Court Appointed Special Advocates – Change a child's story.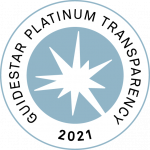 Office Hours
Monday -Thursday 8:00 – 4:30
Friday: 8:00 – noon – working remotely